A few months later, together in life, our Belgian-Korean couple decided to start the adventure of an Art gallery by opening up our apartment, an old printing press from the end of the 19th century.
We wanted to promote meetings between the public and the works of our artists in a living space that could make the architecture of the past resonate with contemporary works, putting them into perspective. Each piece that was hung gave a new face to our gallery-home, because it was important to us to show that a place of art must first of all be a place of meeting and dialogue and an immersive experience...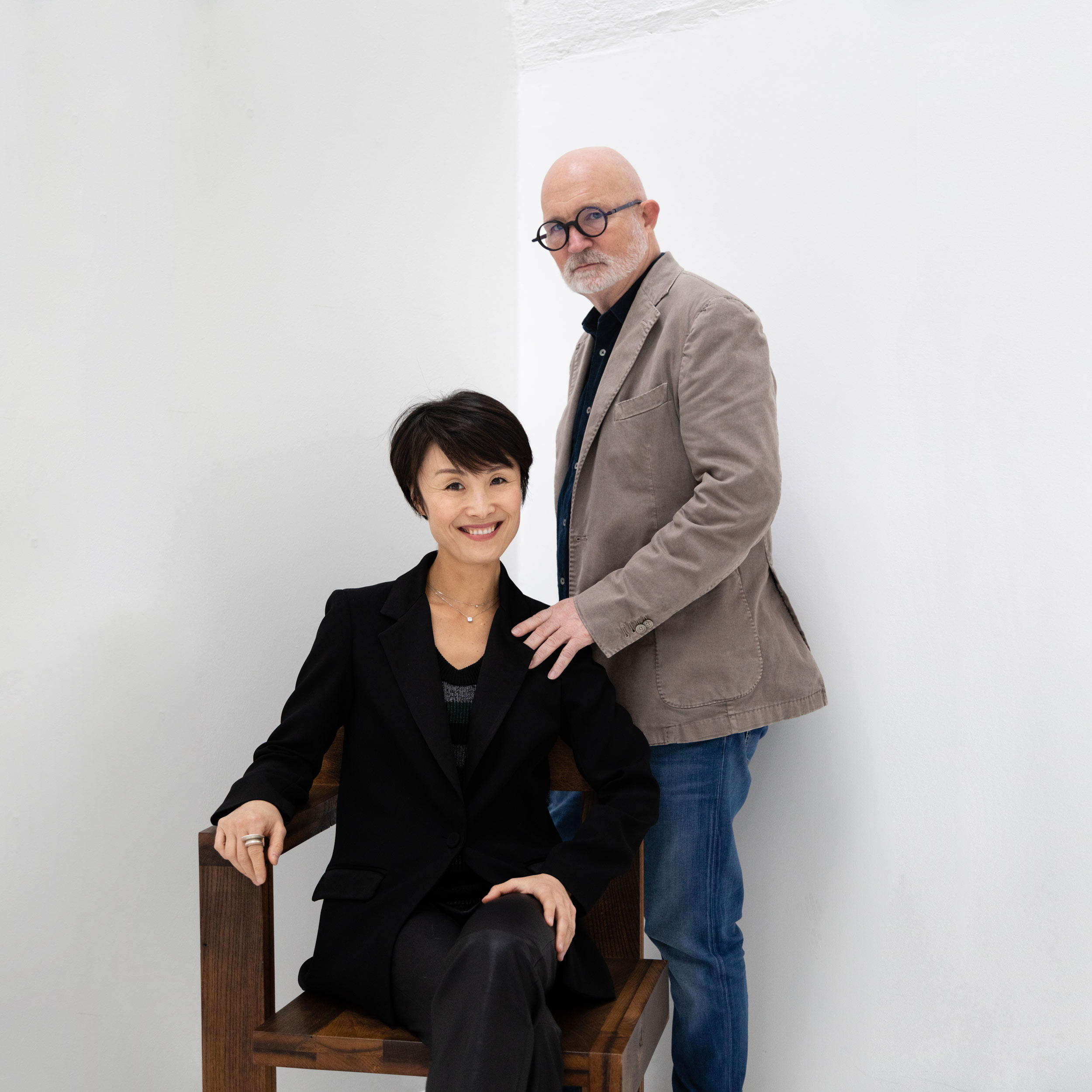 Photography: Sebastian Schutyser
Alternating between in situ exhibitions and off-site projects, we had the idea to build bridges between two parts of the world, between the contemporary creation of South Korea and that of Europe, to bring together distant forms of expression, the physical translation of other sensitivities that are sometimes solo, sometimes a comparative approach combining varied imaginations and horizons.
For these ten years, we had the opportunity to host the incarnate, captivating works of recognised or influential artists, or emerging creators who entrusted us with their work. Our favourites were chosen as much for their talent as for their humanity.
Today, the iconic location of the De Beir House seems an obvious choice for our anniversary exhibition. Designed in 1924 by the architect Huib Hoste, one of the great defenders of new architecture in Belgium, restored from top to bottom in early 2000's and then listed, the identity of this house steeped in history and stories is the reflection of social and cultural changes.
The De Beir House (zwart huis) will therefore become our new exhibition space and a place of coexistence throughout the month of May. Like our Brussels gallery, visitors can come and discover an old building that's full of meaning and our artists who we've brought together for the occasion. We will of course display the work of Maurice Frydman who recently left us with particular emotion and care. Together, they will all illuminate the space with their energy and magic for a month.
You – artists, collectors, cultural institutions, visitors and friends – have already accompanied us on this wonderful adventure full of meetings and discovery for ten years. We've had so much pleasure sharing these ten years of passion. Every day, the relationship of trust that you have enable us to form throughout this journey, carries us, inspires us and makes us want to go further and grow our project.
Gil & Minyoung
Lee-Bauwens